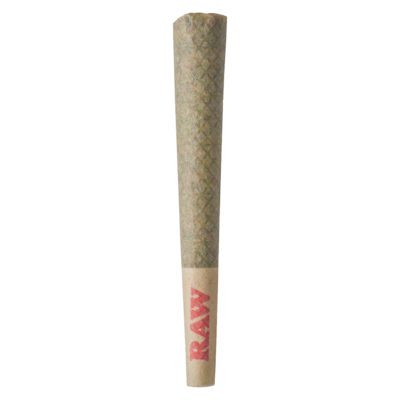 Galactic Rntz 5 Pack
Indica
22.0%
$30.00
Cross: Falcon 9 (Sunset Sherbet x Tina) and Runtz (Zktlz x Gelato)
In stock
Description
Galactic Rntz
T-10! Start your rocket engines! Fresh off the exhale of Galactic Runtz the gasoline flavour and "High-octane" horsepower are noticeably intense from this powerful Indica dominant strain. Parent genetics are Falcon 9 (Sunset Sherbet x Tina) and Runtz (Zktlz x Gelato). Expect a strong fuel flavour with fruity undertones. Tribal's Galactic Runtz Pre-rolls are produced with nothing but hang dried, slow cured, whole buds which have been consistently ground, and wrapped in premium RAW organic hemp cones. Enjoy five pre-rolls packaged in eco-friendly tin tubes.
Information
Delivery
We currently offer free shipping with no min order.
Payment
We take all forms of payment
Return & exchange
If you are not satisfied with your purchase you can return it to us (unopened) within 14 days for an exchange or refund.
More info
.
Assistance
Contact us on +1 (905) 239-5300, or email us at info@montrosecannabis.ca